Ti piacerebbe vedere tuo figlio  migliorare la  gestione del denaro  in un pomeriggio di divertimento?
Ti piacerebbe partecipare alla stessa esperienza e acquisire le stesse abilità?
Conosci il Cashflow  te la senti di sfidare la versione avanzata del gioco?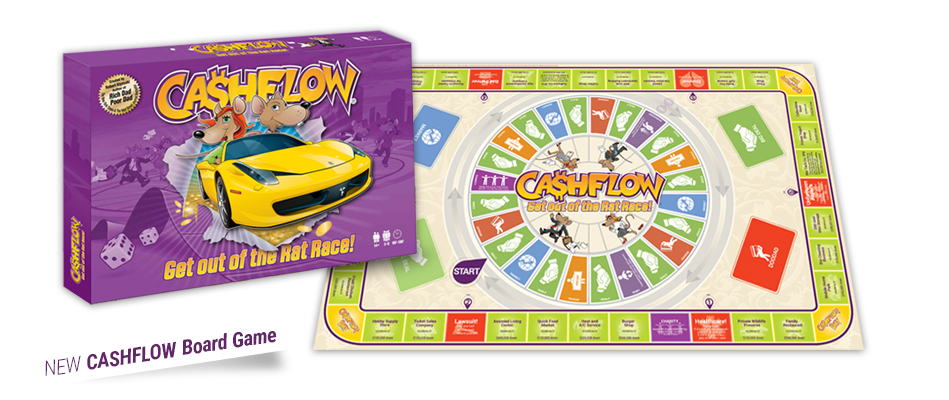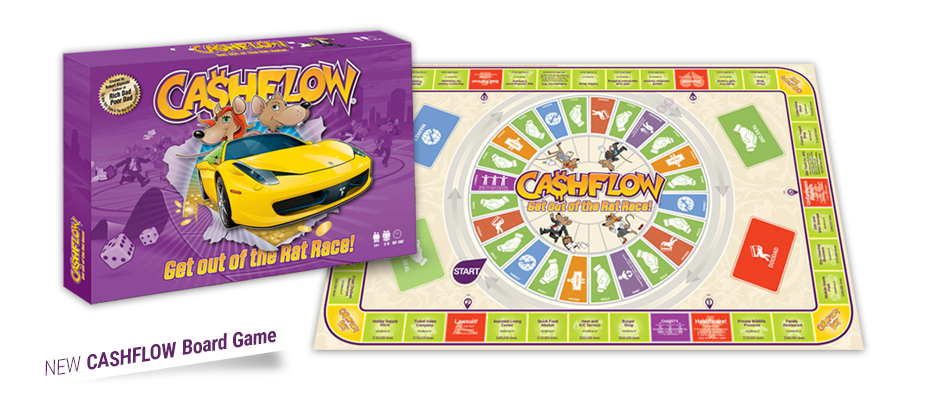 COS'E' IL CASHFLOW DAY?
E' un evento dal vivo rivolto a tutti quelli che vogliono migliorare la propria Intelligenza Finanziaria giocando al Cashflow .
Il Cashflow è una serie di giochi creati da Robert Kiyosaki il massimo esperto mondiale dell'intelligenza finanziaria che ha creato i giochi per spiegare ai ragazzi e agli adulti le basi per una corretta educazione finanziaria.
Esistono 2 giochi :
Cashflow 101
Cashflow 202
Saper gestire i soldi che ci vengono dati (dal datore di lavoro o dai genitori non cambia!) senza rischiare per poi applicare quello che funziona nella vita reale!
Ad ogni evento oltre alle regole del gioco vengono approfonditi concetti di istruzione finanziaria.
PROGRAMMA  DEL CASHFLOW DAY
14:00 Registrazioni
14:30 Introduzione e formazione tavoli per Cashflow 101 e Cashflow 202
14:45  Regole del gioco
15:00 Si gioca
18:00 Conclusioni e scambi di opinioni
18:30 Fine giornata e Premiazione  🙂
I 3 BENEFICI DEL CASHFLOW DAY 
Ti diverti con il gioco imparando le basi dell'intelligenza finanziaria
Stai  insieme a persone  come te che vogliono migliorare
Scopri nuovi modi per investire
Il primo classificato nel Cashflow Day riceverà un premio!
PRENOTAZIONE POSTI 
Chi può partecipare al Cashflow Day ?
Al Cashflow possono partecipare tutti a partire dai 7 anni, infatti le regole sono facilissime da imparare e anche chi è alla prima esperienza può vincere I PREMI MESSI IN PALIO!!
Consigliamo l'accesso al tavolo Cashflow 202 solo a chi ha giocato almeno 10 volte al Cashflow 101
Quant'è la quota di partecipazione al Cashflow Day  ?
Gratuita per tutti i ragazzi e i genitori della To Be Leader Academy
Per tutti gli altri

10 € per gli adulti (pochi posti rimasti) e  per i ragazzi

non accompagnati.
ATTENZIONE
Riserviamo posto ai tavoli da gioco  che sono seguiti da un istruttore
e chiuderemo le iscrizioni quando saranno completi.
ISCRIVITI SUBITO
[contact-form-7 404 "Non trovato"]